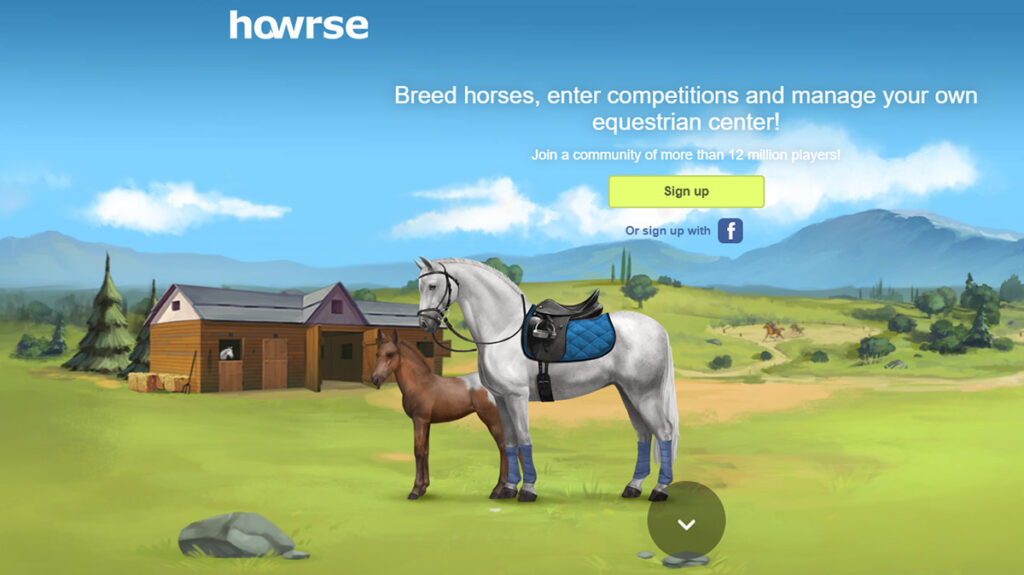 Howrse is a browser game that allows players to enter a world where horses are more than just virtual pets. They're partners, companions, and champions. If you've ever dreamed of navigating the world of equestrian sports, Howrse is your portal to that dream.
The realism embedded in the game is its crown jewel. Each horse is different, with unique traits and characteristics. As an owner, you must take care of each horse's needs, paying attention to its health, mood, and fitness. It's not just about racing, it's about understanding the rhythms of an animal's life.
Breeding and training – creating the perfect horse
The game features a rich breeding system that allows players to experiment and breed horses with specific genetic traits. This is where strategy comes into play. Offspring inherit the traits of their parents, which means players must consider the potential lineage and breed combinations to produce horses of the highest caliber.
Training is also complicated. As your horses age, training them becomes a dance of precision. From dressage to galloping, each discipline requires focus and expertise. Training schedules must be tailored to each horse to ensure they aren't overworked and remain in peak condition.
Competitions and successes
But what's the point of having well-bred, expertly trained horses if you can't show them off? In Howrse, players can enter their horses in a variety of competitions, competing against other members of the community. This is where the thrill of the game reaches its peak. Players pit their horses against others in an effort to gain prestige and climb the rankings.
With each victory, players earn rewards that can be used to upgrade their stables, purchase essential items, and further enhance the game experience. In addition, the achievement system in Howrse encourages players to strive for milestones, keeping them engaged and constantly striving for new goals.
The ultimate goal of playing Howrse
While some games have a definitive endpoint, the beauty of Howrse lies in its endless opportunities for growth and exploration. The ultimate goal isn't just about winning races or breeding the perfect horse. It's about immersing yourself in the equestrian world, building relationships with your horses, and connecting with a community of like-minded players. Howrse invites players to explore the majestic world of horses and ponies. This isn't just another animal simulation game; it's a carefully crafted experience that captures the intricacies of equestrian life.