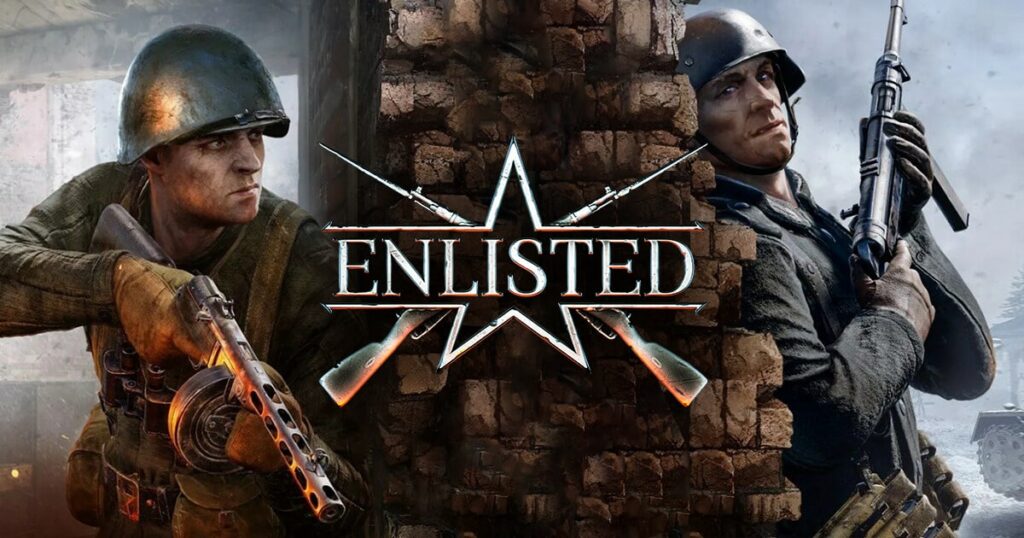 The game Enlisted takes us back to the Second World War. The developers focused on historical accuracy, thanks to which the battles we take part in reflect the real conflicts that took place at that time. Players can take part in the Battle of Moscow, the Normandy landings, or the Battle of Berlin. Each campaign offers unique challenges and scenarios.
Variety of Scenarios:
In Enlisted, not only are the environments varied, but so are the objectives of the missions. We can defend important strategic points, conduct assaults on enemy positions, or escort convoys. This variety makes every battle different and requires players to be flexible and adaptable to changing conditions
Troops and Specializations:
Enlisted offers a wide variety of character classes. We can be infantrymen, snipers, pilots, or tank drivers. Each of these classes has its own unique skills and equipment that affect the way the battle is fought. Choosing the right squad at the right time can be the key to victory.
In Enlisted, players have the opportunity to select and command a variety of units that reflect the historical troops of World War II. Choosing the right unit and using it appropriately is crucial to the game's strategy. The following is a description of the main units available to the player in Enlisted.
1. Infantry: Depending on their role, these can be riflemen, snipers, grenadiers, or machine gunners.
2. Engineers: Capable of building various defensive and support structures.
3. Tankers: Command armored vehicles and support on the battlefield.
4. Airmen: Can fly a variety of aircraft, including fighters and bombers.
5. Other Specialized Troops: These can include units such as snipers, flamethrowers, or soldiers with grenade launchers.
The player can also customize his troops by choosing different weapons, skills and equipment. Note that the availability of certain units and weapons may vary depending on the campaign (e.g. Battle of Moscow, D-Day) and the participating country. In Enlisted, a first-person shooter set in the realities of World War II, the player can command various units. The game focuses on leading troops, not just individual soldiers.
Realistic environment:
The game world is designed with attention to detail. Destroyed buildings, cratered fields after bombardments, trees and vegetation create an atmosphere that puts the player in the middle of the war. Sound effects, such as the rumble of artillery and the sound of shells flying overhead, add to the sense of reality.
The game world of Enlisted is not just a backdrop for gameplay. It's a living environment that captures the reality of World War II and allows players to feel like they're taking part in real combat. Every detail, from the look of the environment to the variety of missions to the realistic sound effects, makes Enlisted more than a game – it's a historical journey through time.