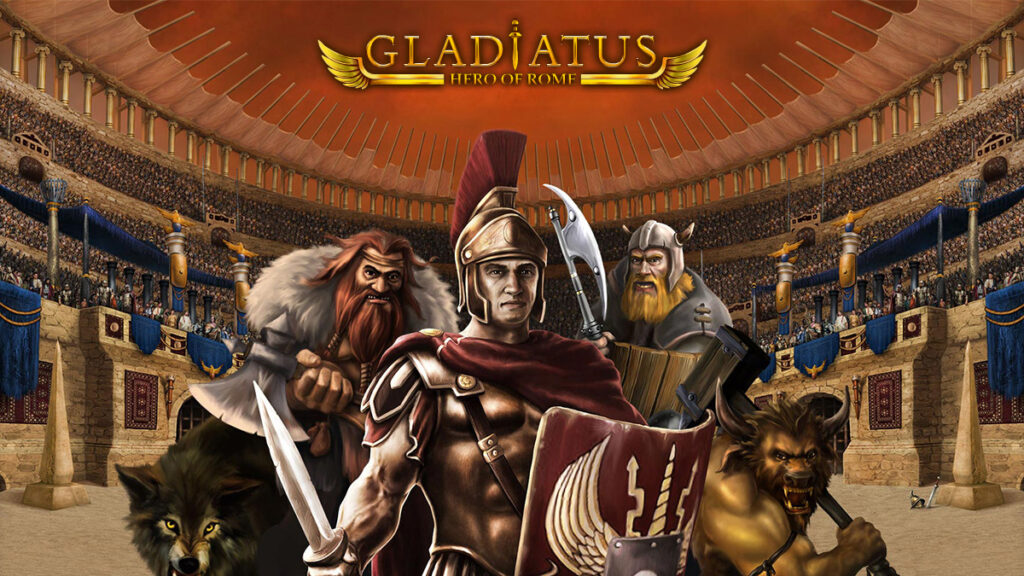 Thanks to the Gladiatus game, you can become a gladiator in ancient Rome and fight for honor and glory in the arena. This unusual browser game takes players to the heart of ancient civilization, where strategy, courage and skill determine victory or defeat.
Set in ancient Rome, Gladiatus provides a captivating backdrop. The streets bustle with merchants, citizens and warriors, echoing with the sounds of a thriving civilization. But it's the arenas that matter most. Here, gladiators – trained fighters from all walks of life – clash in fierce battles, seeking honor, wealth, and eternal glory.
The game is exceptionally detailed, with an atmosphere and aesthetics that capture the essence of Roman culture. Temples, marketplaces, training grounds, and other locations are meticulously designed to transport players to a bygone era. As you navigate this world, you'll encounter a variety of characters, from friendly trainers to formidable opponents, each of whom will play a crucial role in your journey.
The Ultimate Goal
At its core, Gladiatus is about more than just combat; it's about strategy, perseverance, and character development. As a new gladiator, players start at the bottom of the ladder, training and fighting to earn their place among the elite.
Training and Equipment: Like any warrior, a gladiator's strength and skill in Gladiatus is honed through rigorous training. Players must constantly hone their skills, invest in better armor, and choose their weapons wisely. The marketplace offers a myriad of options, and smart choices can mean the difference between victory and defeat.
Battles and Arenas: Gladiators compete in a variety of arenas, each with its own unique challenges. Winning battles earns players gold, experience, and prestige. The ultimate goal? Conquer every arena and be hailed as the champion gladiator.
Guilds and Alliances: The road to glory doesn't have to be traveled alone. In Gladiatus, players can join guilds – teams of like-minded gladiators – to collaborate, strategize, and participate in epic guild wars. These large-scale battles offer not only a greater share of the rewards, but also a sense of camaraderie and common purpose.
Quests and Expeditions: Beyond the arenas, the world of Gladiatus is filled with mystery and adventure. Players can embark on quests, encounter mythical creatures, discover hidden treasures, and unravel ancient secrets.
Gladiatus is an experience that captures the essence of what it means to be a gladiator – the thrill of combat, the strategic decisions, and the ultimate quest for honor and glory. With its detailed world, rich gameplay mechanics, and endless exploration, Gladiatus has set the gold standard for browser games, promising players an unparalleled journey into the heart of ancient Rome.