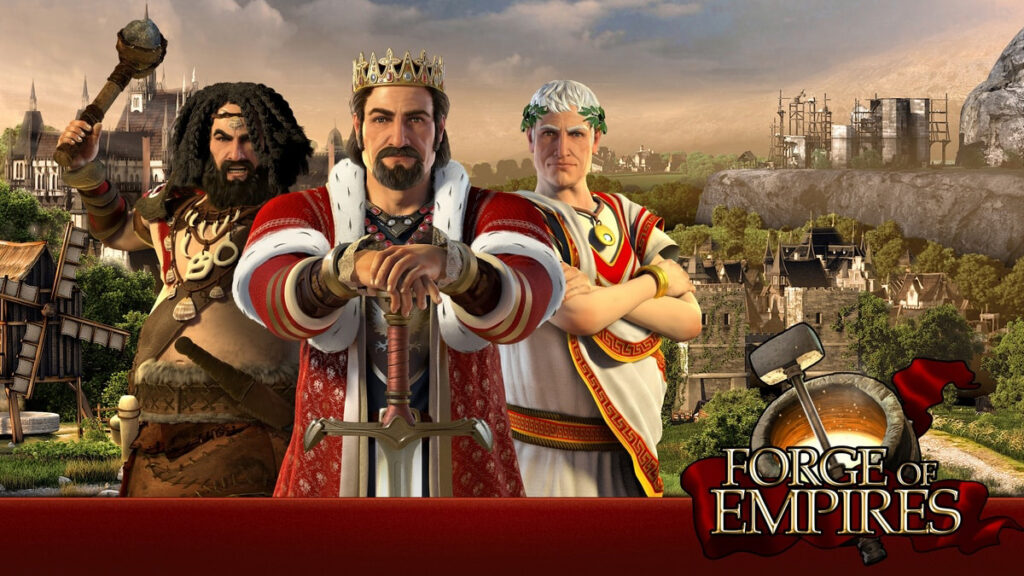 Each era of mankind has its own unique challenges, technologies, and goals. In Forge of Empires, players have the chance to experience this history from the very beginning, from the Stone Age to the future. But what makes this browser game so special?
Create your own history
Creating a city is at the heart of the game. You are responsible for its technological, cultural and military development. The possibilities are endless: from simple huts to impressive palaces and modern skyscrapers. The decisions you make affect not only the appearance of your city, but also its functionality and the happiness of its inhabitants. Each new era brings with it new technologies. Thanks to the technology tree, the player can decide in which direction he wants to develop his empire. Is it more profitable to invest in culture, science, military or trade? These choices will affect the game's strategy and your relations with your neighbors.
The struggle for supremacy
Forge of Empires is not just about city expansion. Military strategy is also an important aspect. The creation of a powerful army, the selection of units, and tactics on the battlefield are challenges that every ruler must face to ensure the security and dominance of his empire. Not all conflicts can be resolved on the battlefield. It is often more profitable to form alliances or trade with other players. Forge of Empires features an extensive diplomacy and trade system that allows you to build relationships with other players, exchange resources, and make pacts.
Community is the key to success
As you play Forge of Empires, you'll quickly realize that interacting with other players is essential to your success. Whether it's defending against the enemy or trading resources, community is one of the most important aspects of the game.
Here are some strategies and techniques to help you succeed in Forge of Empires:
Resource management

Collect resources regularly: Always make sure to collect resources from buildings on a regular basis to avoid production downtime.
Optimize production: Find a balance between short-term and long-term production. Short-term production gives you more profit in less time, but requires more frequent interaction with the game.
Invest in research buildings: These allow you to increase the amount of resources available and speed up research.

City development.

Plan the placement of buildings: Make sure roads are placed efficiently and buildings have access to them. Optimize space to maximize production and citizen satisfaction.
Develop technology: Regularly invest in research to gain access to new buildings and units.
Manage resident satisfaction: Higher satisfaction leads to higher production. Build decorations and cultural buildings to achieve this.

Battle Tactics.

Know your units: Understanding the strengths and weaknesses of each unit will allow you to better plan battles.
Use different units: Depending on the situation, choose the units that will best oppose the enemy.
Use unit skills: Some units have special abilities that can make the difference in battle.

Diplomacy.

Build relationships with other players: Building alliances and friendly relationships can be beneficial in both trade and war.
Negotiate instead of fighting: It is often better to negotiate with your enemies than to go to war with them.

Other Tips.

Participate in events: Regular in-game events offer unique rewards that can speed up your progression.
Be active: Logging in regularly and completing tasks is the key to success in this game.
Learn from others: Join guilds and communicate with experienced players to learn strategies and tips.
Forge of Empires is a true masterpiece among browser games. Offering a rich world where every decision matters, it gives players the opportunity to create their own history and lead their empire through the ages. From a simple settlement in the Stone Age, to developed metropolises in the modern era, to futuristic cities of the future – all this awaits those who decide to take this amazing journey through time.