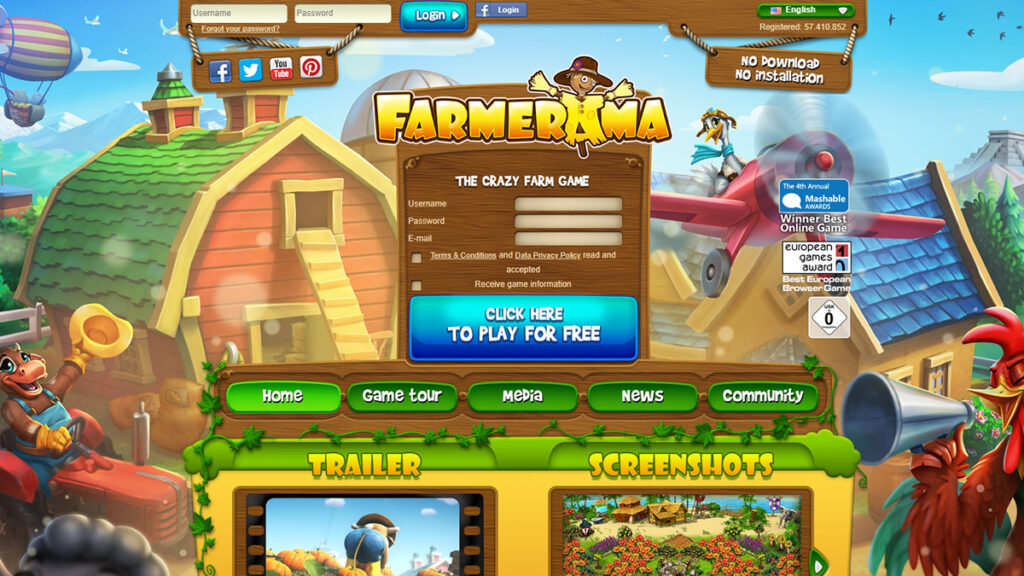 Farmerama is a virtual world where everyone can feel like a real farmer. In an era of digitalization and fast-paced life, this browser-based game offers a moment of respite by transporting players to picturesque corners of the rural landscape. Farmerama gives you the opportunity to run your own farm, challenging you to grow crops, raise animals and manage the farm's economy, all while having fun at the highest level.
The goal of Farmerama
The main goal of the game is to develop your farm. Exactly what it will look like is up to the player's imagination. You can focus on raising animals, growing crops, or a combination of both. The player collects experience points and in-game currency, which can be used to purchase new items, animals or seeds. There are also many challenges and tasks to complete in the game to earn additional rewards.
Although the basic rules of the game are simple, developing a farm requires strategy. It is important to strike a balance between investment in development and the need to earn money for the day-to-day needs of the farm. Farmerama also features player-to-player trading, which adds a community aspect to the game.
It is worth noting that although Farmerama is a browser game, it offers high-quality graphics and an intuitive interface, making it friendly to both beginners and advanced players.
A few useful tips
Plan ahead: In Farmerama, strategic planning is the key to success. Consider which crops will yield the most profit in the shortest amount of time, and which animals are best to raise at any given time. By organizing your crops and livestock, you can significantly increase your income.
Participate in special events: Farmerama regularly organizes various special events and missions. Participating in these is not only fun, but also a great way to earn unique items and additional in-game currency.
Networking is key: Farmerama is a community game, so it's a good idea to build relationships with other players. Cooperation, sharing of goods and experience can speed up the development of your farm. Don't forget to visit your neighbors' farms on a regular basis to get additional benefits.
Invest in expansion: Instead of spending all your earnings at once, it's a good idea to invest in expanding your farm. Buying new machinery, buildings or expanding your land will allow you to increase production and ultimately bring in more profits in the long run.
Regularity is key: Farmerama rewards players who log in regularly and take care of their farm. This allows us to earn additional experience points, in-game currency and other bonuses. Even if you only have a few minutes to spare during the day, it's worth logging in to reap the rewards and check that everything is going well on your farm.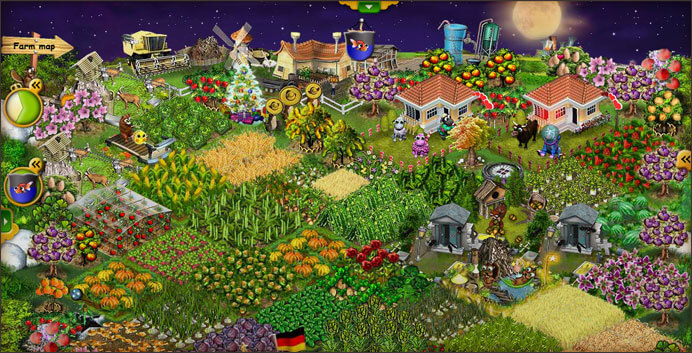 Farmerama is a virtual adventure in the world of agriculture. It allows you to develop your own farm, make decisions and interact with other players. It is a great option for those who want to feel like real farmers and at the same time appreciate browser games with rich graphics and many opportunities for development. For many, Farmerama is becoming a real passion, allowing them to relax for a while after a hard day's work. If you have not yet tried this game, it is worth giving it a try!